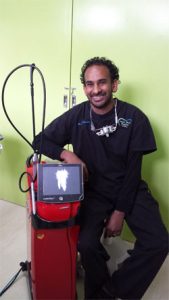 Welcome to Hill Park Dental – your friendly community dentist!
Hill Park Dental started on the 20th September 2010 by Dr. Ravin Chandar since then we have come a long way in establishing ourselves as one of the best and foremost Dental Clinics in New Zealand. Smiles created by us are now everywhere, and we are creating more by the minute.
Hill Park Dental was setup to help people get access to dental care at a reasonable cost, we started our first dental clinic in Manurewa and opened the second branch in Papatoetoe followed by Papakura, East Tamaki, Avondale, Panmure, Hamilton and Henderson. With the goal to make affordable quality dental care available to everyone.
From a single dental unit, our clinic soon expanded to add more treatment units with 7 branches in Auckland and 1 in Hamilton.
There are plenty of safe and secure parking, and our branches are located demographically means we are accessible to everyone.